Our Leaders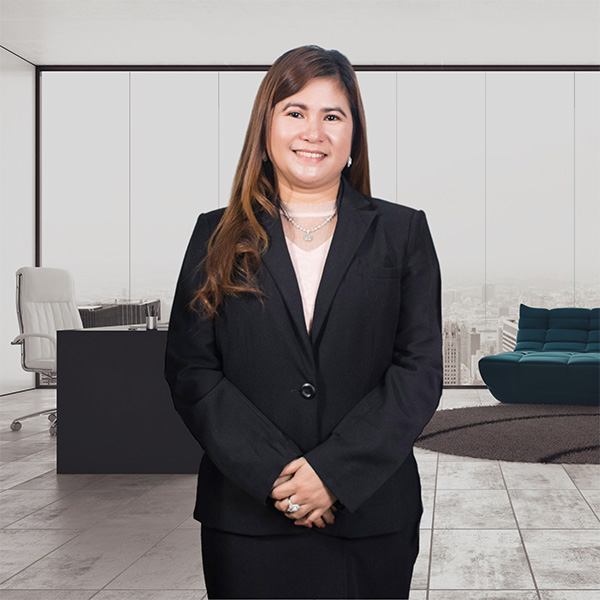 Lerma M. Bernabe
President & CEO
Since our founding, we have achieved sustained growth by constantly creating new services with a philosophy of identifying and resolving areas of business owners inconvenience.
Our Toll Manufacturing and Toll Packaging service enables our business owners to concentrate their resources on their core businesses. It is an outsourcing service that helps to improve business efficiency and to minimize expenses. We assist our clients in lifting revenues through, our facility, manufacturing, and packaging equipment to process their raw materials or semi-finished products.
Based on our healthy organizational culture and business experience in the national and global market, we promise that all employees at Asiaprime Philippines Corporation, including myself, will provide you with the optimal value by maximizing our capabilities and holding the highest competitiveness.
In the future, too, Asiaprime Philippines Corporation aims to stand on the forefront of manufacturing and packaging solutions change, turning innovative technology into value for business owners and end-users.
Furthermore, by adopting the values of fairness and transparency into our management, we will continue to make our "Premier Service" brand attractive to business owners and consumers, and we will become an essential part of our community, always aiming to earn the gratitude of our clients.
Thank you.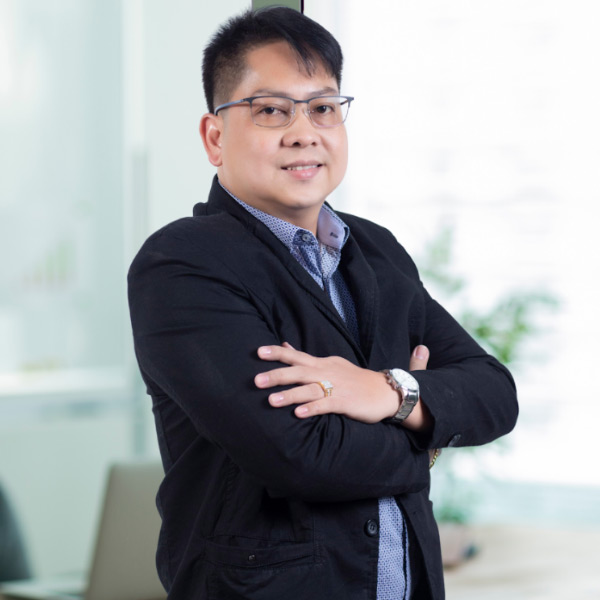 Alexander Zaraspe
Vice President
To ensure the sustainability and success of our toll manufacturing and packaging business, our qualified team in the research and development together with our marketing and sales team continuously study and research for new products and services that we can offer to the businesses that were hit directly by the global pandemic. For the next coming years, we want to stand together with the traditional businesses namely Hotels, Restaurants, Catering Services (HORECA), and Small Medium Enterprises.
Asiaprime Philippines Corporation aims to engage its suppliers, business partners, employees, and customers to practice business sustainability by instilling "Bayanihan Spirit" within each other.
The HO.RE.CA. and Food manufacturing sector continued to record positive growth supported by productivity gains in the sector, interventions by the national and local government units, and improved demand for local process food production. The Manufacturing Purchasing Managers Index, in the past months, indicates an expansion in manufacturing activities after more than a year of contraction.
Today, we are proud to present to you our little achievement as a by-product of the changes we started within our organization. As the President/CEO of APPC the American Association of the Philippines awarded me " Woman Substance" and our company, Asiapirme Philippines Corporation was nominated at Asia Leaders Awards 2021.
With these allow me to share with you some tips to position ourselves better:
Professional Ethics: (this traditional norm still matters a great deal) Nurturing and practicing Ethical norms and values differentiates the business professionals from the rest of all other professionals. Please maintain a high degree of ethics wherever you serve in whatever capacity.
Think globally, act locally: Stay connected with the fast-changing standards concerning GMP, Quality Management Systems, and Food Safety Management Systems. The principles are the same around the world, learn how to customize those that suit your specific context. Maintain compliance strictly and contribute to investment prospects where investors look for transparent, comparable, and reliable manufacturing partners.
Embrace Constant & Continuous Change: John F. Kennedy, one of the greatest President in the history of the United States of America, stated:
"Change is the law of life, and those who look only to the past and present are certain to miss the future"
My second message on change comes from the wisdom of one of the world's greatest philosopher in the history of humanity, Socrates
"The secret of change is to focus all your energy not on fighting the old but on building on to the new"
Finally, if the change makes the going get tougher; Martin Luther King Jr. gave some secrets. "If you can't fly, then run, if you can't run, then walk, if you can't walk then crawl. But whatever you do you have to keep moving forward"
This is just the beginning! Let's brace ourselves for the impact, support each other and pray that God would bless us with the success and healthy life that we truly deserved!